Mobile Entertainers.  Not DJs.
In this era of instantly available music (thanks to services like iTunes and Spotify) the marketplace is flooded with part-time amateurs  calling themselves "DJs".  Anyone can buy some equipment and market themselves as a DJ.  Even a trained monkey could be taught to click 'PLAY'.  Your event deserves the highest caliber entertainment available; a full time professional dedicated to achieving your vision for the event.
Welcome to the higher standard. The DJ team at ERG are polished entertainers with years of experience who engage your audience and give a memorable performance, not just play music.  Consummate professionals, we are true "Masters of Ceremony" who coordinate all the components of your event, not stopping until we exceed your expectations.
We'll work with you to find the right package to bring your vision to life.  Ask us about enhancements including uplighting, custom monogram projection, motion lighting, fog, confetti and more.
There's No Substitute For Experience
Download a PDF of our DJ Entertainment brochure
---
David,





I'm sorry for not sending this sooner.  Things are just starting to calm down from the wedding.  I wanted to thank you for the amazing job you did at Dan and Mackenzie's wedding on September 1st.  You truly made the night a success.  The music and lighting was wonderful! I loved hearing everyone sing and seeing them dance.  This would not have been possible without you and your team.  





Thank you for making my little girl's dreams come true and for helping to provide life long memories for Mackenzie and Dan as well as all of our wedding guests.





Jennifer C.



(Wedding Reception - The Inn on Biltmore Estate)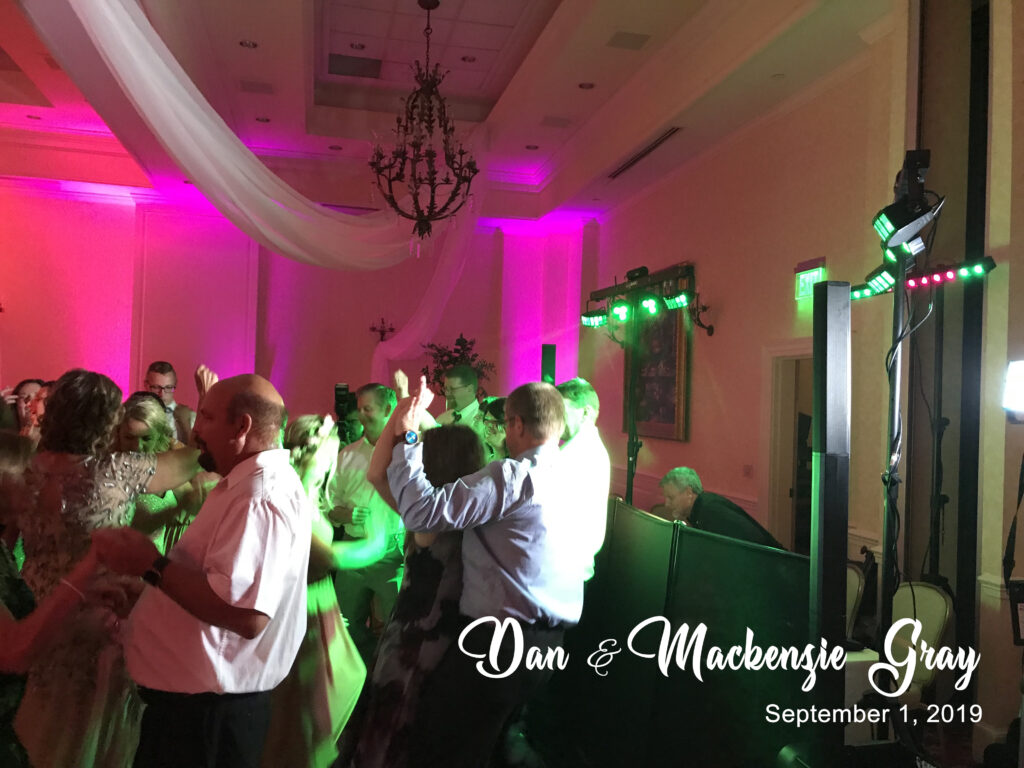 Experience the ERG Difference
Professionally trained, many with radio and TV on-air experience.
Proper attire for every event.
Equipment and entertainers on standby so your event is always protected.
Our entertainers act as Event Coordinators, making sure your events flow smoothly.
Held to a high standard and code of professional ethics.
Our DJs are all ERG staff.  No booking agencies, no contractors.
We only use commercial-grade professional equipment.
Call us today for more information, or to schedule a free no-obligation appointment to meet with a member of the ERG team.
336.790.5171
---
---
NO HIDDEN FEES OR CHARGES
EXTENSIVE PRE-EVENT PLANNING INCLUDED IN ALL PACKAGES
PACKAGES FOR ANY BUDGET OR VENUE
EVERY EVENT CUSTOM DESIGNED TO YOUR SPECIFICATIONS



"Best DJs I have ever worked with!"
Natalie Charles, Owner - Belles and Beaus Wedding and Event Planning
Ready to find out more?
Drop us a line today for a free quote!
The Mobile Entertainers of the Event Resource Group are powered by