You bring the talent.  We'll supply everything else.
The production team at ERG is your best turnkey source for production services.  Our FOH engineers have literally decades of experience in providing sound reinforcement for indoor and outdoor events of every possible size and configuration.  We're committed to providing the best audio possible for your listening audience, whether it's a simple corporate meeting or large-scale band or festival PA.

Do You Hear That?
It takes more than equipment to make a great mix.  It takes experience, talent and a discerning ear.  Our FOH Engineers have years of experience providing the perfect mix.
We listen with critical musician's ears, creating a pleasant sounding, natural, accurate mix - both for your front-of-house and your monitor environments.
The Right System. The Right Mix.
We spec the PA System based on your venue and event attendance and then apply our 30+ years of experience; giving your guests a pleasant mix that's always at the appropriate volume level.
We know our reputation is only as good as our last performance, so you can relax and enjoy your event knowing you're in good hands.
"Exceptional service & outstanding results.  They're the best in the business" - Chris Williams, The Fabulous Flashbacks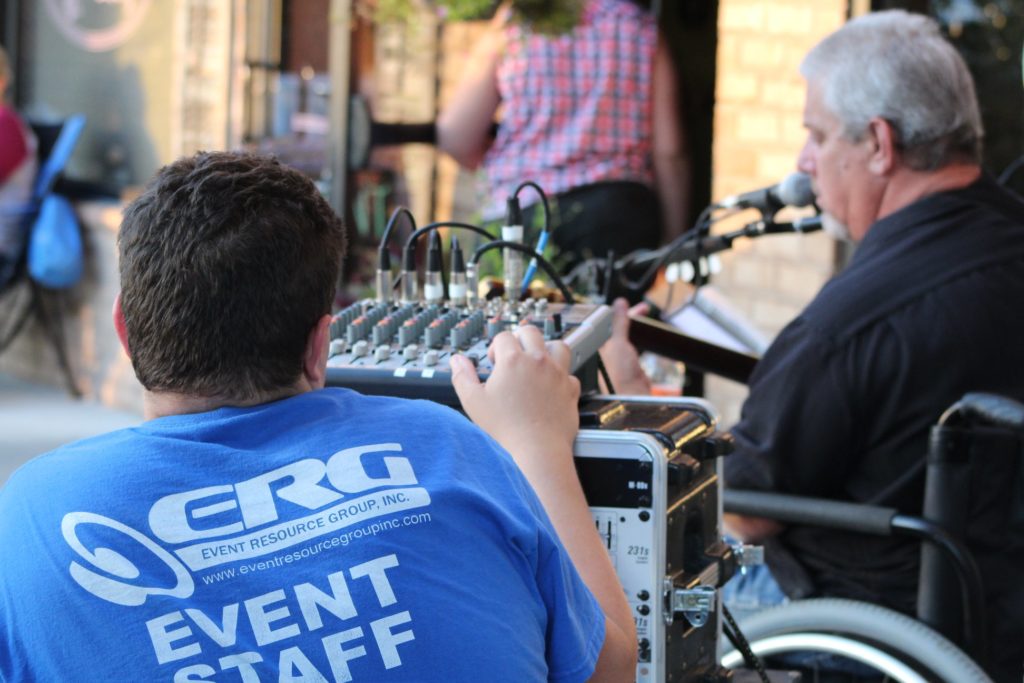 It's All In The Details.
ERG pays attention to the small details that make the difference to both the performer and the audience.  From the little things like making sure the stage is always neat and organized, to the critical items like clean adequate electrical power - ERG always makes sure every component of the process culminates in a successful show.  There's a reason our clients are loyal and continue to use our services again and again.  Your event deserves the professionalism and expertise of the Event Resource Group.
"An incredible mix.  These guys are a top notch sound company" - Beach Music Hall of Fame inductees - The Part-Time Party Time Band
Ready to find out more?
Drop us a line today for a free quote!
Small conference & breakout room PA
PA for medium & large venues
Outdoor & festival PA
32 Track digital live recording
Static / intelligent motion lighting
Atmospherics
Event Resource Group is proudly powered by